Ron Anderson will be playing bass on the next Acid Mothers Temple North American Tour.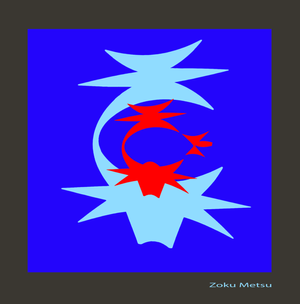 Materializing from the Brooklyn, New York improv scene, Zoku Metsu, combines experimental electronic musician Robert L. Pepper (Pas Musique, The Jazzfakers) with avant guitarist Ron Anderson (PAK, The Molecules, Ronruins).

Zoku Metsu derive their name from the Japanese word Zokumetsu meaning "destroy the whole family". The name invokes ideas of reinventing/reorganizing of studio techniques as applied to experimental electronics, guitars and drum machines.

Zoku Metsu's original starting point of inspiration is a love of 70's German bands; e.g.Neu!, Faust, the Berlin School, and Krautrock in general. Let your imaginations fly and take a sonic voyage with Zoku Metsu.
 "Ron Anderson is back on guitar with a more powerful heavier sound. New members Steve Blanco (Imperial Triumphant) on bass and Larry Kwartowitz (Cleric) on drums are helping in stretching the bands previous boundaries pushing PAK to new sonic directions."
Ron Anderson is a guitarist, composer and improviser who plays traditional instruments like electric guitar but also anything that can make a sound, including a recording studio. He appears on over 70 releases and he has performed in over 20 different countries with multiple tours of North America, Europe and Japan.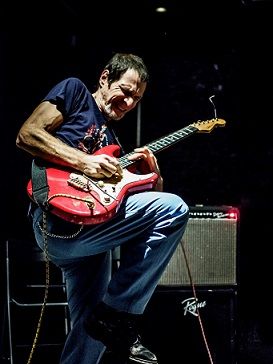 Born in Jersey City in 1959. He has worked with many of the world's most innovative musicians including Tatsuya Yoshida, Elliott Sharp, Jac Berrocal and John Zorn. He was a founding member of 1980's no-wave band Rat At Rat R, his bands The Molecules and PAK have been a vehicle for his ideas of combining composition and improvisation with various forms of rock music.
 photo - Peter Gannushkin/DOWNTOWNMUSIC.NET